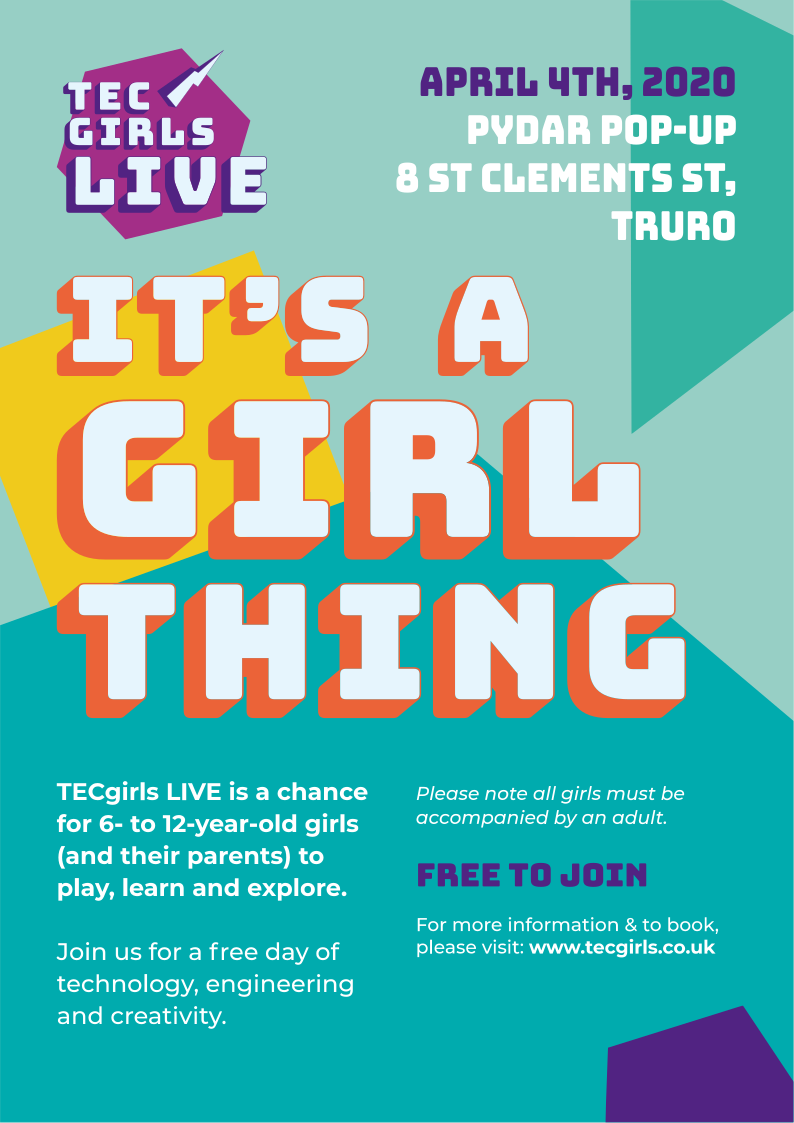 Tec Girls Live
A group of mainly women (and some very supportive men) who work in tech, wanted to set out to show young girls in Cornwall that technology & engineering is a girl thing. The project is supported by Software Cornwall, in alignment with their education outreach goals. We've decided to start small with a website, an event, a magazine and a report.
Our website's goals is to provide a reference hub filled with ideas and events to help support girls and their parents. We will be promoting the existing free digital, creative, engineering and technology clubs and opportunities to girls across Cornwall. With a key goal of increasing the amount of girls to take part in these activities.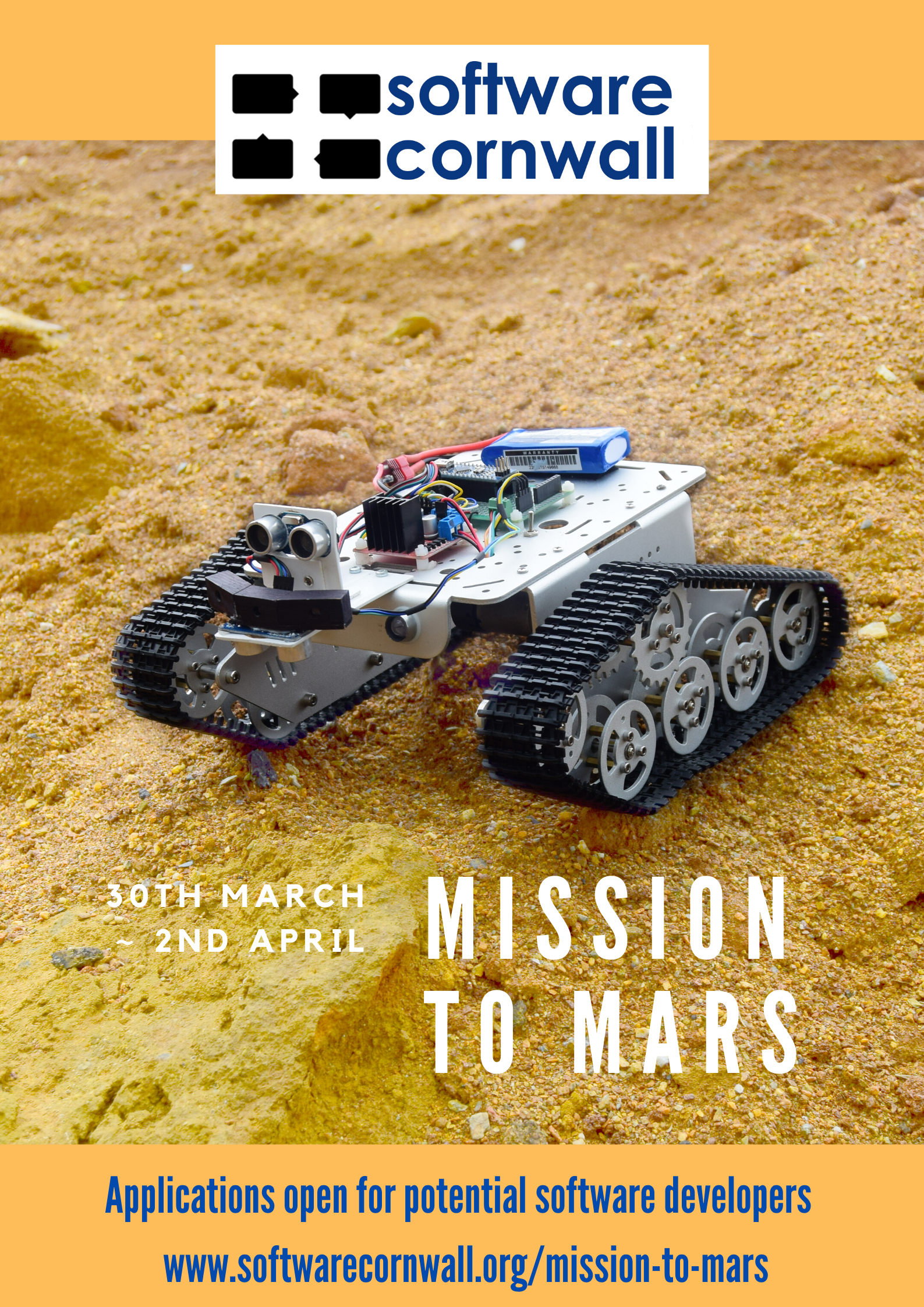 Work Experience – Easter 2020
The next Mission to Mars has been launched. The Software Cornwall work experience will take place from 30th March to 2nd April in St Austell. If there are any students of 14 years or older who wish to discover what it is like developing code as a professional then this is for them.
The Mission to Mars work experience program is designed to provide a realistic experience of being a software developer. Working in teams, participants are supported in completing a set of incrementally difficult tasks, each built upon the abilities of the robots. Industry professionals join us throughout the week to coach participants, helping to develop problem-solving skills and writing quality software.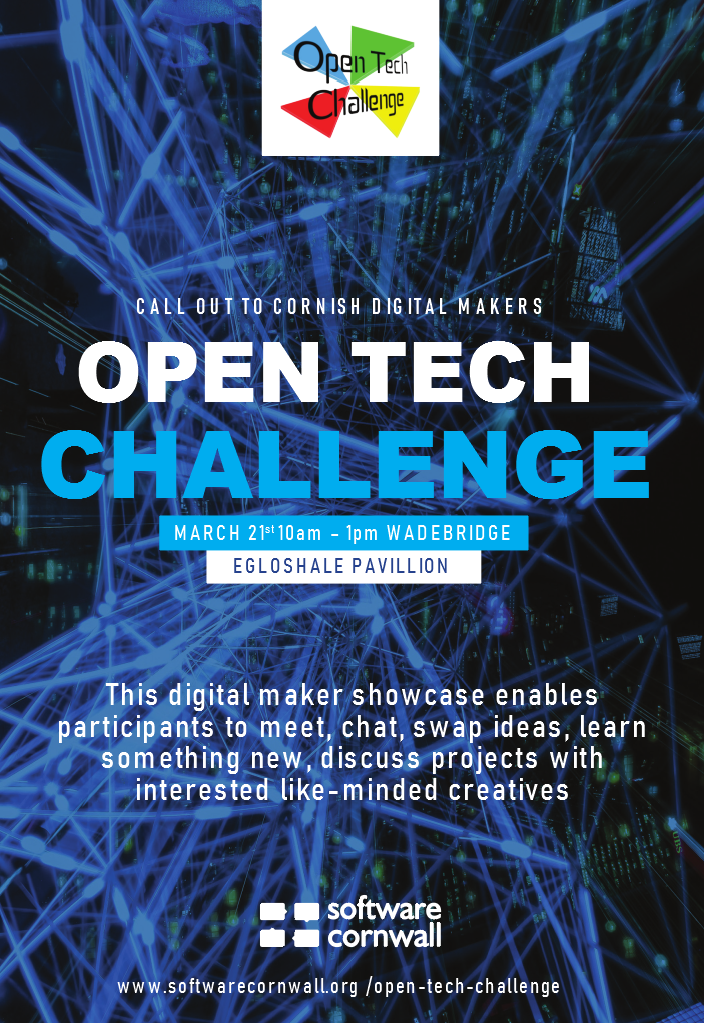 Open Tech Challenge – March 21st
Each term since last Summer has seen an Open Tech Challenge. Literally open to anyone with a tech project to tell the world about. Or those of us in Cornwall anyway. If there is a digital project at the planning stage, partially built or completed we would like to hear about it.
The Open Tech Challenge is an opportunity for makers to show off their projects to others with the chance of gaining some support from either a professional or being given some hardware to make the build go further.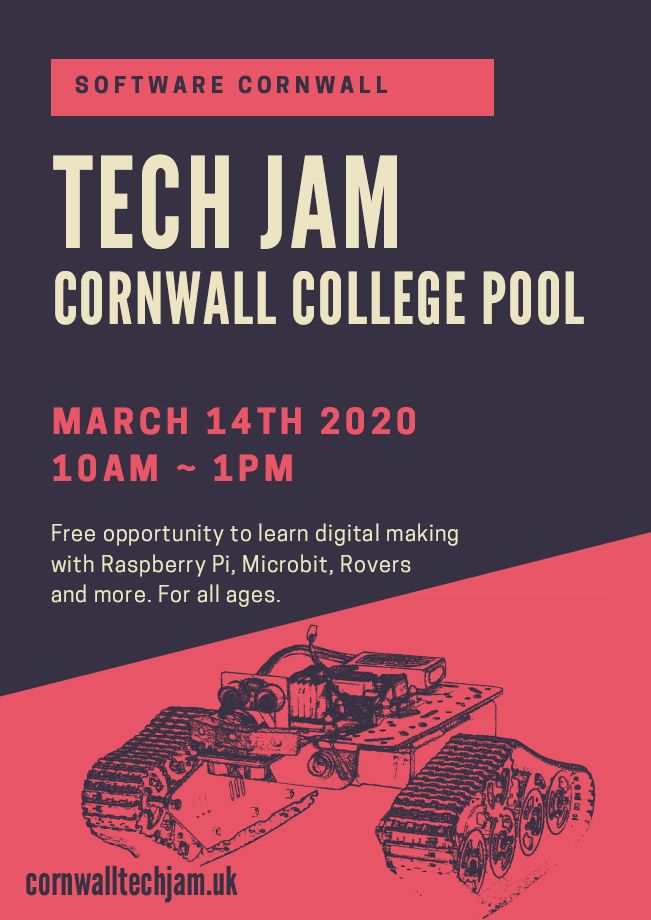 Tech Jam March 14th
The monthly Tech Jam will be at Cornwall College in Pool on Saturday March 14th at the Student Central space.
This free and open to all to attend from 10 o'clock until 1pm.