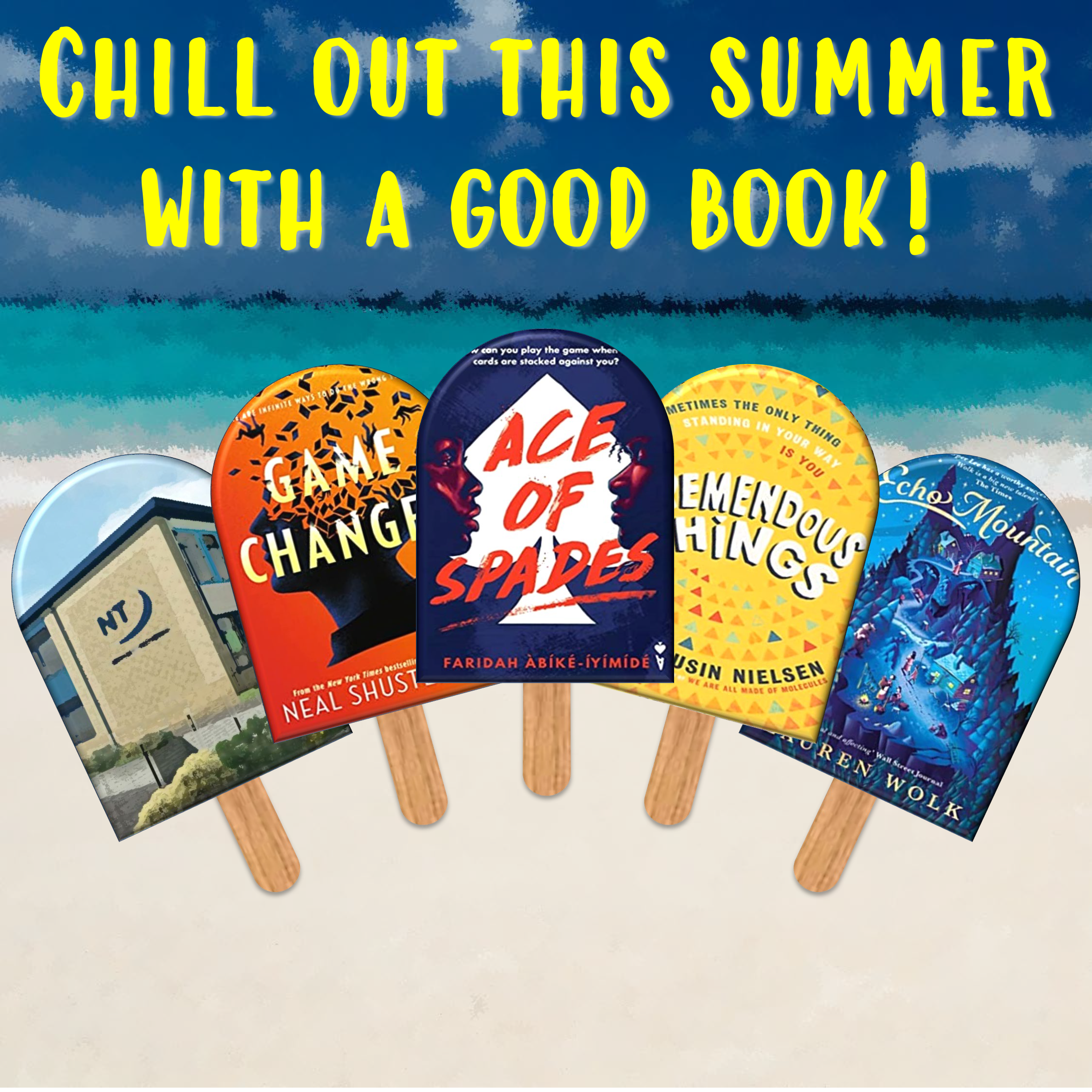 The summer holiday is a great opportunity to relax and enjoy a good book. Not only is reading for pleasure proven to reduce stress levels, but it also helps to keep your academic skills sharp and ready for the next school year.
There are plenty of ways you can access reading material while the school library is closed. Take a look at our e-book services here (LINK TO EBOOK PAGE), and if you are not already a member of your local library pop into your nearest branch or join online here. ( LINK TO CC JOINER PAGE)
This year's summer reading challenge is simply to chill out with a good book. When you have finished your summer read use the template BELOW? to either write a short review or recommendation, or to redesign the cover image. Whichever you decide to do you should use the ice-lolly template, and make sure to include your name and form group. Templates can also be collected from the school library before the end of term and from Newquay Library during the holiday.
The winning entry will receive a Kindle Fire and there will be vouchers for 2nd and 3rd place.
Completed forms can be returned to Newquay Library over the summer holiday – all entries handed in will receive a free lolly. If you can't make it to Newquay Library forms can be handed in to the school library during the first full week back in September
Ts & Cs
Closing date for entries to Newquay Library 5th September
Closing date for entries to school library 10th September
Winners will be announced Monday 12th September
Only one entry per student