Year 10 Work Experience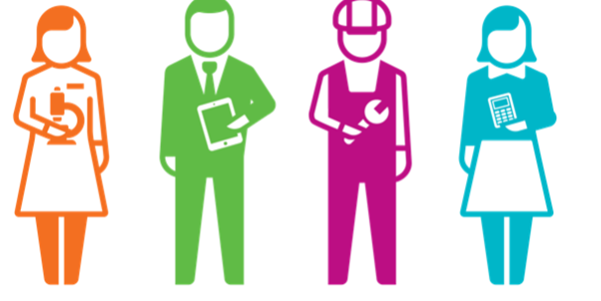 SECURE YOUR PLACEMENT NOW!!
18th – 22nd July 2022
All students in Year 10 undertake a week's Work Experience in the summer term, usually during Activities Week.
Our Work Experience Co-Ordinator helps students find placements so that they can get a good taster of what proper employment feels like and how to be presentable in the workplace.
Preparation for Work Experience is so important to us here at Newquay Tretherras so that each student can get the very best experience.
What is Work Experience
An opportunity to enter the world of work.​
A chance to develop valuable life skills.​
The opportunity to find out if a certain career is right for you.​
A fun experience.​You might even leave with a job offer for the summer!
Selecting & Securing Your Placement
Think about what career you might enjoy trying. What hobbies and passions do you have? What subjects do you enjoy at school? What careers might these link in to?​
Use Google, Social Media, Newspapers to look for local businesses and job advertisements. ​
Talk to parents and carers about ideas, and potential links to local businesses. See Information for Parents & Carers Guide
Visit employers directly to ask if they would consider you for a placement this year, taking with you the Approval & Consent Form
Placements outside the local area are an option but think about travel!
Ask your Form Tutor or Miss Nicholas (Work Experience Coordinator) if you need advice or support in finding an employer.
Login to the Veryan database using the below details as guidance to search for inspiration only:
Click here to go to the Veryan Website: cornwall.learnaboutwork.net
Name: Tretherras Student
Pin code: 2294
Go to the "search" tab and select your choices.
KEEP IN MIND
You are not the only student applying.
Not all placements will be accepted this year.
Placements might already be FULL
Final Steps
Please print the Approval & Consent Form or collect a paper copy from The Quay Office to be completed by Employer and Parent/Carer as soon as possible to secure your placement.
The deadline for Consent Forms to be returned to The Quay Office is Friday 13th May.
We are very lucky to be able to offer Work Experience this year, this is a fantastic opportunity for all our young people beyond the classroom. ALL placements are valuable – whether this extends to a summer job, you sample something new and decide it not for you or do something you love!!
Good luck!