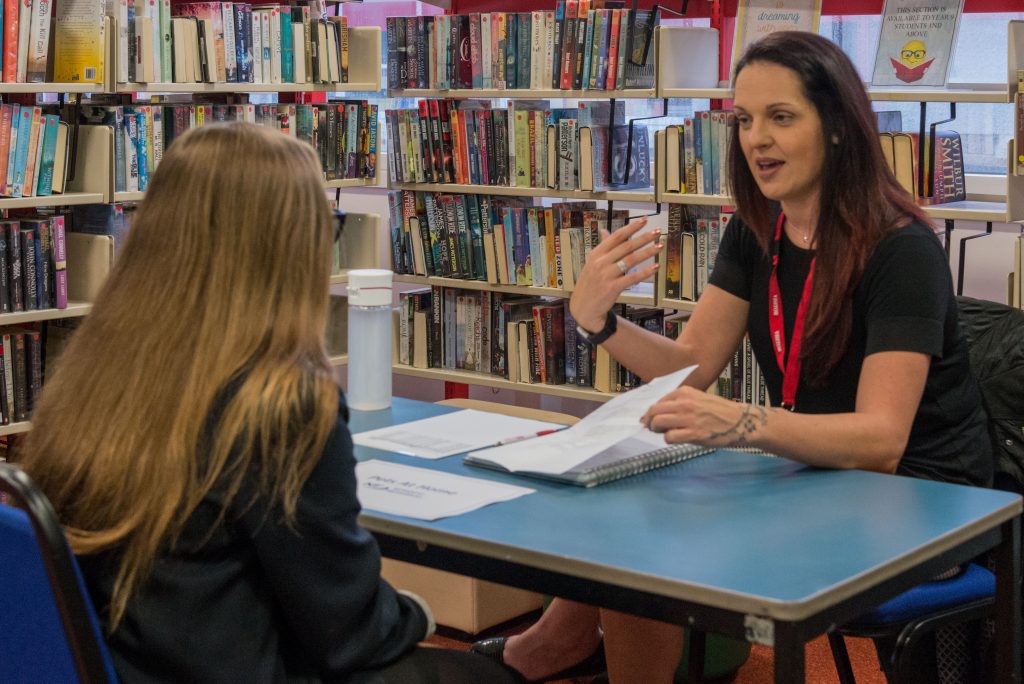 Newquay Tretherras Year 11 Mock Interviews held on 5th October, were a great success with over 20 businesses and training providers coming into school to support the event. Students were all given interviews lasting up to 10 minutes with 5 minutes of feedback on their performance and their CVs.
'This is the third year we have run the event and it is becoming an integral part of the Newquay Tretherras school calendar. Although the students are nervous at the start they all seem to relax into the experience and it allows them to become more confident for the future. They always come out feeling that it was a positive encounter and they will be better prepared when they have to go to a real interview,' said Ms Jeffery, Careers Coordinator at Newquay Tretherras.
According to surveys completed by the visiting companies, the students' conduct and engagement was exemplary. They also felt that the event was well organised and very useful. One interviewer said 'I was impressed by how well they (the students) answered the questions' and another said 'I really enjoyed talking to your students!'
Ms Jeffery also commented, 'It is vital that our students have contact with people from the world of work in order to prepare them as much as possible for entry into the real world and this is such a valuable opportunity. We are very grateful to all the companies that agreed to give up their time to support the school and our students.'
Newquay Tretherras are now looking forward to their annual Careers Fayre on Wednesday 26th January between 4-6pm which will allow all their students to get advice and information on future careers. If any businesses would like to get involved, please contact Ms Jeffery.