YEAR 9 OPTIONS BOOKLET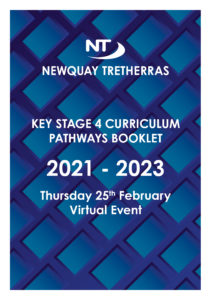 Year 9 Options Presentation
by Mr Higginson Deputy Headteacher – Goes Live 23/02/21
Subject Podcasts
Podcasts go live 15/02/21
ENTERPRISE & MARKETING 02
KS4 Subject Presentations
Year 9 Options Evening Timeline
Thursday 11th February
Form tutors to share PowerPoint on the subjects which are currently not on the year 9 curriculum; Media, Enterprise & Marketing, Health and Social Care, Sport Science, Engineering, Creative iMedia, Sociology with tutees
15th – 19th February – Half Term
Podcasts from all subjects (including those pupils don't currently sit) made available to listen to for students, parents and carers on 'Why their subject?' 'What makes their subject so interesting?' What careers can studying their subject lead to?' Follow this link to the podcasts https://tretherras.net/year-9-options/
22nd February
Year 9 reports go out via email and the sims parent app

(first Monday back after half-term).
23rd February
On-line live presentation for parents/carers talking through the options process with Q&A session (link here) by Mr Sloane Head of Year 9 and Mr Higginson Deputy Head.
25th February
Options evening – Parents are encouraged to make appointments with teachers of prospective subjects and ask questions. This is not a parents evening as such but you can ask teachers as to the suitability of your son/daughter taking a subject based on current progress and attitude to learning in that subject.
5th March
Options process deadline via on-line Microsoft Office Forms
Year 9 KS4 Options Evening Thursday 25th February 2021
Virtual Event
Booking goes live 15th February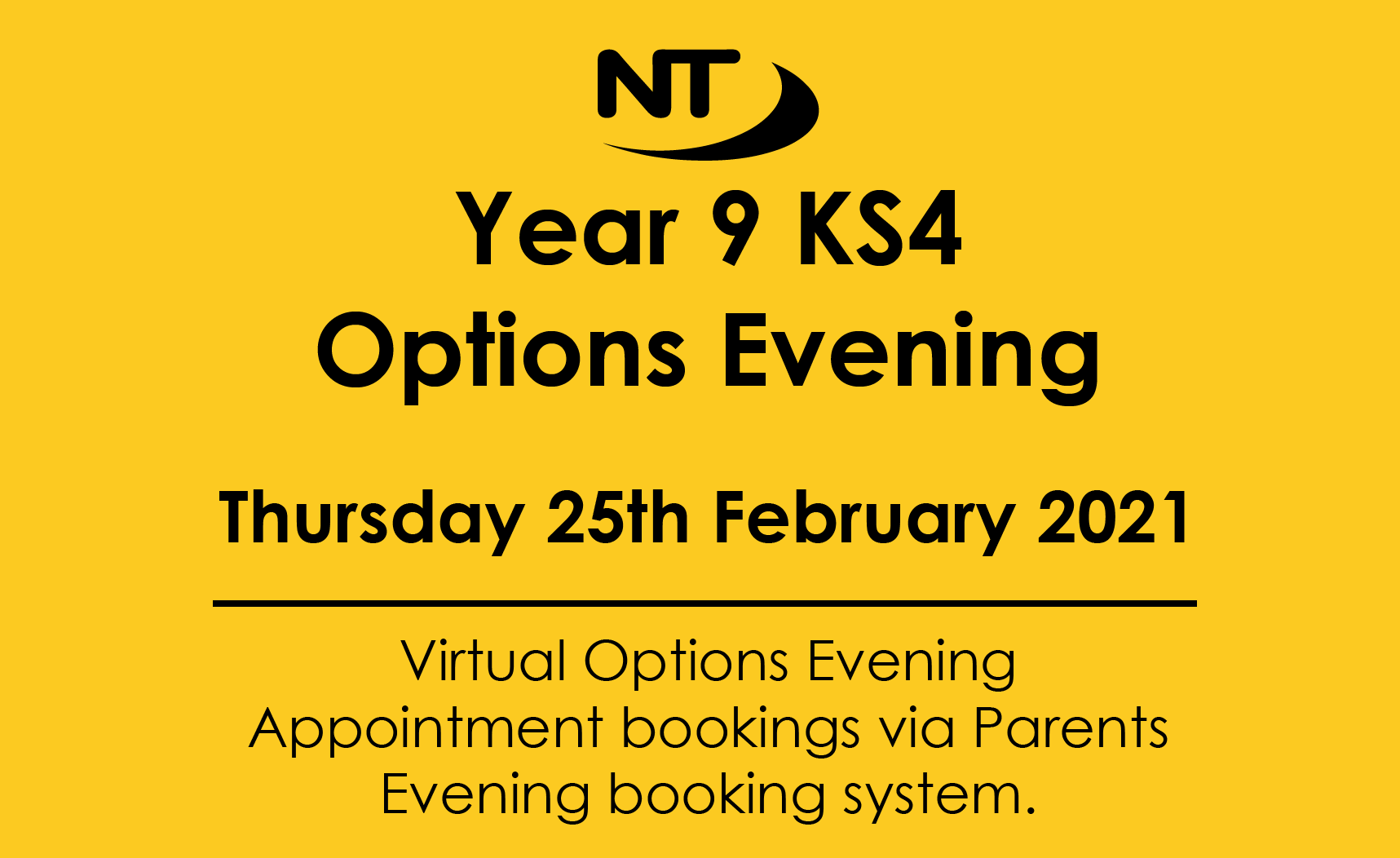 Latest Year 9 Options Letter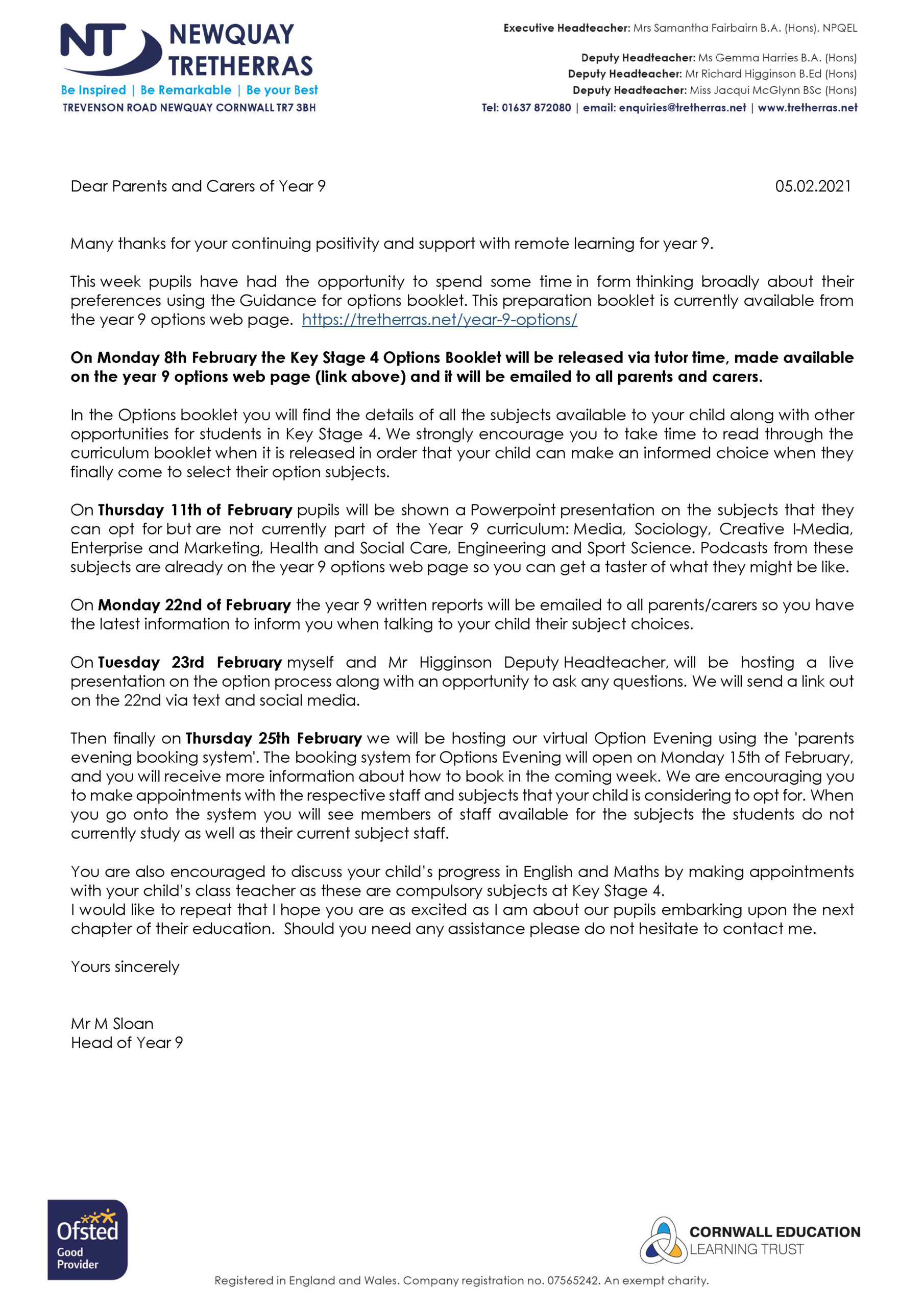 Previous Year 9 Letters
Pesentations
YEAR 9 CHOOSING YOUR OPTIONS
How to access UNIFROG 2021
YEAR 9 CHOOSING YOUR OPTIONS
Year 9 Guidance for Options Booklet 2021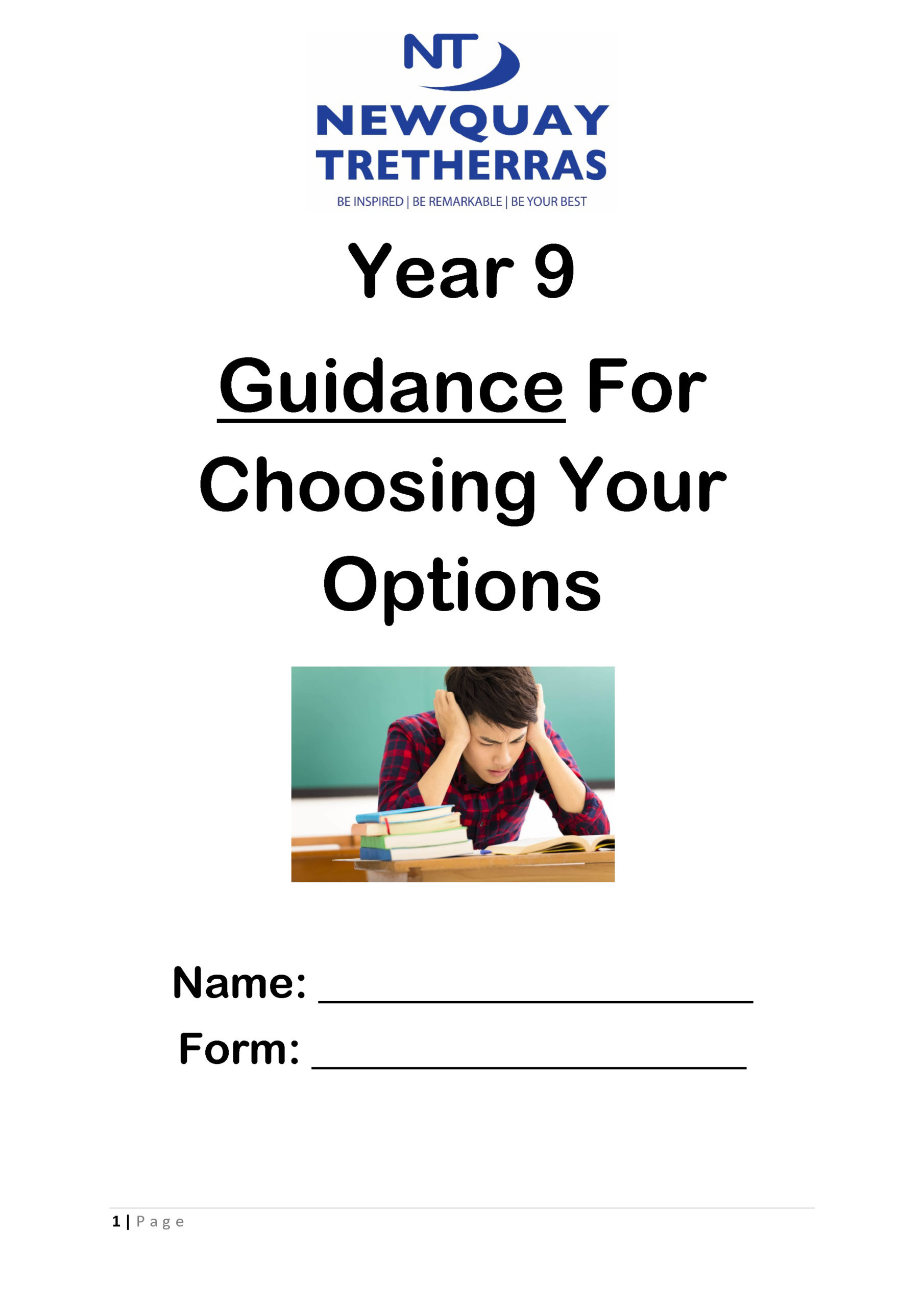 Year 9 KS4 Options Form
The form will go live 25/02/2021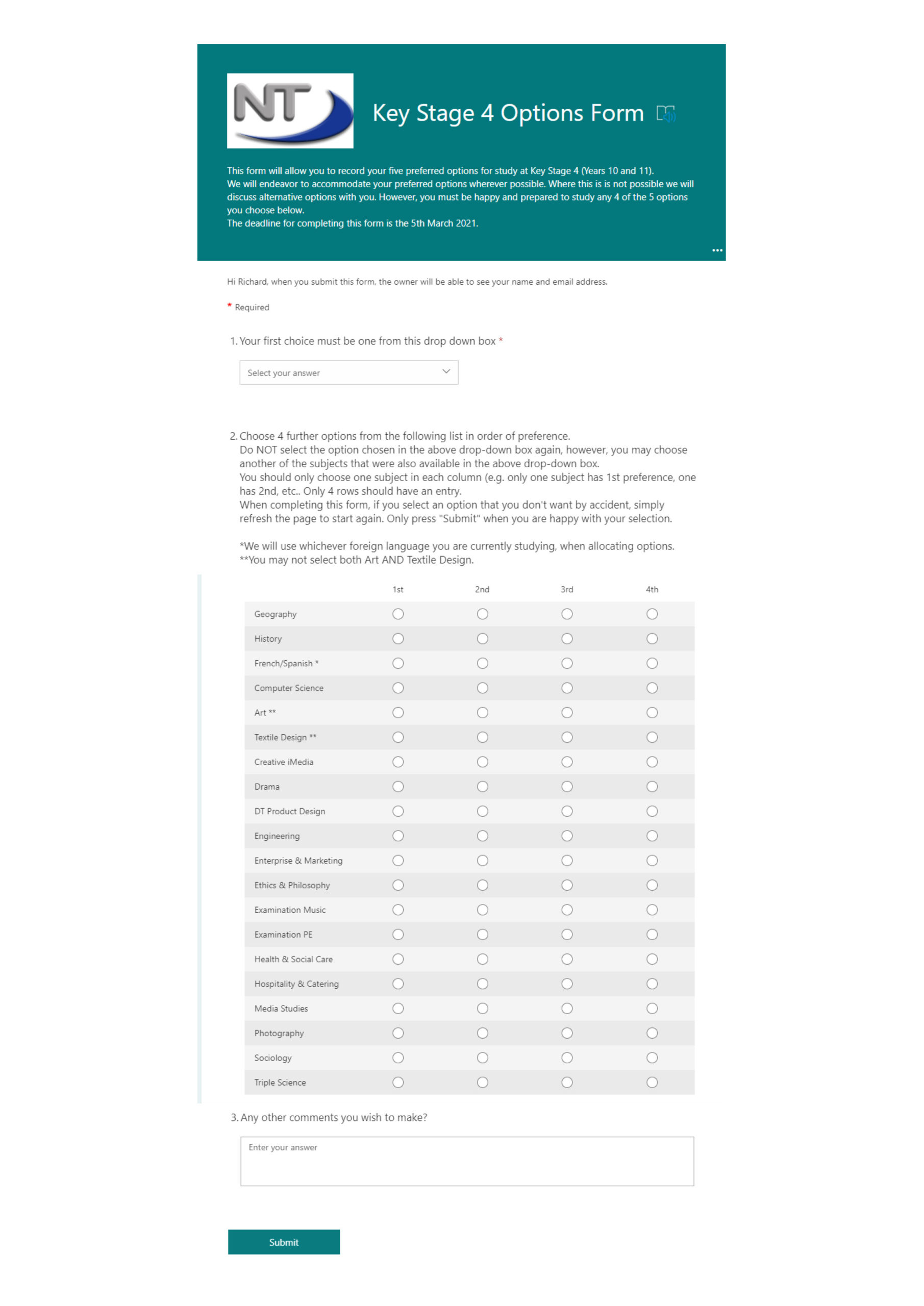 Useful Links