NT CURRICULUM: IT'S THEIR STORY TO TELL
Young people at Newquay Tretherras, will be able to:
Communicate Convincingly; Engage Fully; Decide wisely; Achieve Highly.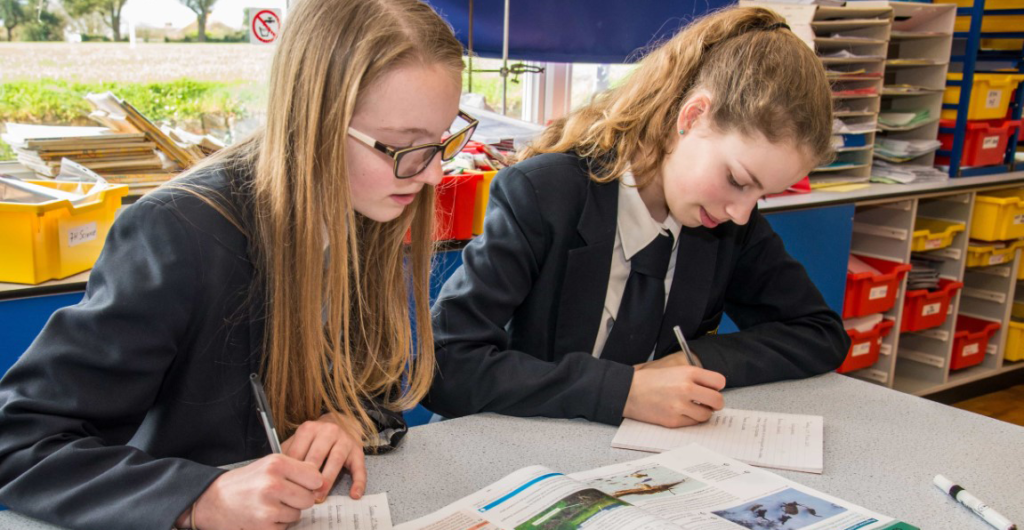 A curriculum that's judicious, rich, ambitious and well-sequenced
We have one curriculum at Newquay Tretherras made up of our:
academic curricular; pastoral curricular; extra curricular and character /pastoral curricular.
These four elements make up the Newquay Tretherras Curriculum
What is our intention for the young people of Newquay Tretherras?
It is our aim that when our students leave Tretherras they tell and live their story of success with happiness, pride and confidence.
We are proud of our traditional, broad and balanced curriculum. As well as our commitment to Ebcacc. subjects, we believe passionately in the importance of the creative and performing arts, physical activity and education and outdoor learning, where all year groups can receive discrete and specialist teaching.
We guide our students to communicate convincingly and have the words to articulate their opinions, experiences and curiosities. They make wise decisions that impact purposefully on their lives. They engage fully, participating in all that NT, and our wider community, has to offer. Ultimately, we want our students to be the best version of themselves and achieve highly, acquiring knowledge and skills that will help them become citizens who make society well.
How is the curriculum designed to ensure this?
The curriculum our students receive is a judicious one. It is purposefully designed for the students in front of us and helps them tell their story with pride. Reflecting on theories of narrative-based learning – a theory that explores how learners define their experiences within the context of narratives – we think of our curricular as narratives to explore. We judiciously select chapters to share, considering the order in which we share them; we plan our schemes of learning and lessons in a narrative arch which helps students understand their learning journey. This serves as a cognitive structure and a means of communication, as well as aiding students in framing and understanding their perceptions of the world. Strong narratives help learners contextualise abstract concepts and knowledge, providing a scaffold for learning and memory.
The curriculum is ambitious, with carefully selected powerful knowledge that challenges students, making them think hard. This knowledge is carefully sequenced, both vertically and horizontally, optimising learning processes.
Our rich curriculum at NT means that all students have opportunities to learn and experience a wide range of knowledge and skills that will support them in learning and in life after NT, preparing them for a rapidly changing world.
Our curriculum breathes life into Tretherras' philosophy of education – it is purpose enacted. Different philosophies of education that we believe in – personal empowerment; cultural transmission; preparation for citizenship; communication – permeate the choices made by leaders and subject leaders, with the impact felt by teachers and students alike.
The NT curriculum guides our young people to communicate convincingly, engage fully, achieve highly and decide wisely, ultimately contributing to make society well.
What does this look like in the classroom?
Clarity in teacher explanation
Feeding back to feed forward
Student Communication
Meta cognitive Practice
Independently thinking hard