Safeguarding and Family Support  
There may come a time that you will need some support as a parent/carer- whether the concern is to do with physical or emotional well-being, safeguarding or worries around distance learning. 
As a school there are two ways we can support you in identifying the level of support you may need.  
Provide access to a member of our

p

astoral

t

eam for advice

,

 who will then either signpost you appropriately OR attempt to access support on your behalf. Please direct your contact to the year group your son/daughter is in 

OR

 if the support required is more delicate then to the safeguarding team.

Provide a directory of external services numbers to contact, depending on the need identified

.
If you require support with safeguarding or mental health, please email either the respective Head of Year or safeguarding@tretherras.net
Services
Emergency Services – 999
Devon and Cornwall Police – 101
Multi Agency Referral Unit (MARU) – 0300 1231 116
Early Help Hub (EHH) – 01872 322277
Children's Social Care (out of hours) – 01208 251300
Childline – 0800 1111
Kernow Young Carers – 0800 587 8191
NSPCC – 0808 800 5000
Domestic Violence – 0300 777 4777    24 hour Support line – 01872) 225629
CAHMS (Mental Health) – 01872 322277
YZUP (substance misuse) – 01872 300 816
Kooth – Online Counselling Service https://kooth.com/
Trained Counsellors online
Monday- Friday 12pm- 10pm
Saturday – Sunday 6pm-10pm
NSPCC – https://www.nspcc.org.uk
ThinkUKnow – https://www.thinkuknow.co.uk
We have a dedicated and committed safeguarding team who work every day to ensure that our students at Newquay Tretherras are happy, safe, healthy and enjoy their school lives.
The Tretherras Safeguarding team are:
Miss Jacqui McGlynn
Designated
Safeguarding Lead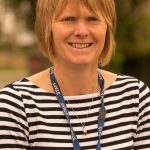 Miss Jane Hurley
Designated
Safeguarding Lead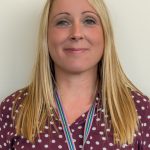 Miss Hayley Coombes
SENDCo
Safeguarding Lea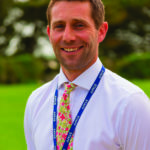 Mr Andy Booth
Deputy Designated
Safeguarding Lead
Advice to parents and carers on keeping children safe from abuse and harm
This guidance brings together sources of information about the main risks children may be particularly vulnerable to during the coronavirus (COVID-19) pandemic and signposts you to help and support available.

The essential measures to control coronavirus can potentially increase risks to children and this can cause concern for parents and carers.

This guide also includes information on the support providers who can help you have effective conversations with a young person, especially if you are concerned for their safety