Here you will see who makes up our experienced and committed Local Governing Body
---
Key Information:
---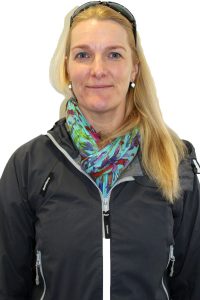 Lisa is passionate about the excellent education children receive in Cornwall and as such would like to contribute in a small way by being a school governor.
Prior to taking on this role, Lisa was a parent Governor at Goonhavern Primary School, for 8 years, and has had experience, and insight, into the running of schools including Ofsted inspections.
Lisa has two boys, both currently studying at Tretherras, and is employed as a doctor at the Royal Cornwall Hospital.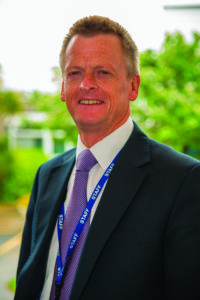 Mr A Keast, Vice Chair
Community Governor

Andy has worked in the education sector for some 40 years, 26 years as part of Cornwall Council, and 14 years directly within schools and trusts in the mid-Cornwall area at a strategic level. Andy has also previously been a parent and community governor at Newquay Junior Academy.
After gaining a broad range of skills working with many high achieving educational professionals Andy is keen to utilise this expertise (especially in the fields of finance, estates, project management and strategic leadership) to help Newquay Tretherras and the wider trust continue develop skills, knowledge and resources that will enhance the educational experience for all stakeholders.
Andy's own children were educated at Newquay Tretherras and, in short time, his grandchildren will soon follow that same journey. There is no better reason for investing time and energy in supporting Newquay Tretherras in inspiring all children, no matter what their starting point in life, to be their very best and become remarkable and resilient members of the community.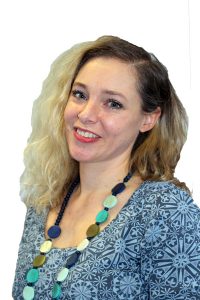 Mrs S Hemming
Parent Governor
Sarah has lived in Cornwall for over 16 years and has been a trustee of a pre-school and parent governor of a primary school prior to joining Tretherras, where her daughter now attends. She has set up and run two businesses in Cornwall with her partner and has over 24 years' experience in business and project management across hospitality, e-commerce and manufacturing sectors.
She actively supports local charities and was a former volunteer leader for a local Scouts group. She is passionate about supporting children to realise their potential, raise aspirations and gain confidence and is inclusive in her outlook believing every child matters.
Currently, Sarah leads the sales and marketing team for a local manufacturing company who recently won the Queen's Award for Sustainable Development. She is also currently completing a Post-Grad in Marketing Strategy and Leadership and a Master's degree in Psychology.
Sarah is passionate about wellbeing and complementary therapies, having formerly trained and practiced as an aromatherapist and reflexologist and continues to practice yoga and embrace nature-connectedness, especially in Cornwall.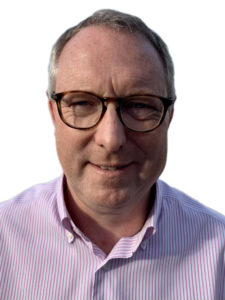 Mr J Start
Parent Governor
Jonathan is a previous student of Newquay Tretherras and now has two children studying at the school.
As a parent governor he is keen to see the school continue to integrate with the local community.
Jonathan is a partner in a local family firm of estate agents.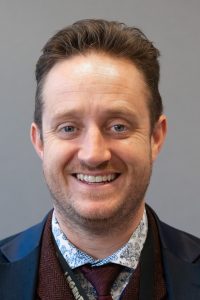 Mr G Carter
Staff Governor
Greg joined Tretherras as a Chemistry teacher just over 20 years ago. For 10 years he has been a pastoral leader, being responsible for the ethos, wellbeing and progress of students.
Now as Assistant Headteacher, Greg is responsible for behaviour and attitudes. He is passionate about ensuring successful life chances for all students, and values the role of School Governor in supporting this aim.
Greg enjoys living in North Cornwall and has two young children. He is a keen sportsman and enjoys family trekking adventures, biking and golf.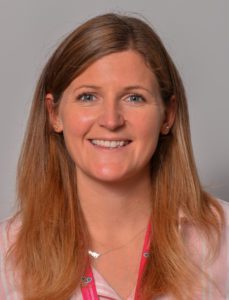 Miss C Barber
Staff Govenor
I have worked at Newquay Tretherras since 2010, having also been a student here. I feel privileged to have received fantastic education at the school, and I am proud to hopefully deliver the same standards of teaching and care to the students I work with.
I genuinely feel like I have the best role in the school, having worked as Head of Year 7 since 2016. I love working with our local primary schools, and I have witnessed first-hand how lucky the children of Newquay are to have such a great range of schools available to them. I have also now overseen the transition of over 1500 students into Tretherras, and I have enjoyed getting to know so many of our local families.
When I'm not in school, I am usually found in and around Newquay with my dog Barbara. Please say hello if you see us on the beach!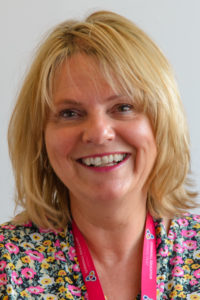 Tracy feels very fortunate to have been born and brought up in Mawgan Porth where she met her husband, married in the beautiful church of Mawgan-in-Pydar in 1990 and raised two children who both live very close by to her.
In October 2020 Tracy and her husband became grandparents for the first time to a precious grandson who now has become the focal point to the whole family!
When not having Nanny cuddles Tracy can be seen walking the many bays of Newquay with her golden retriever, whom she and her husband rescued from the streets of Croatia.
Prior to working in education, and starting at Tretherras School in 2010, as PA to the Headteacher and Clerk to the LGB, Tracy was sales and marketing manager to a local holiday company. Tracy said there are never two days the same working in education and couldn't imagine working anywhere else now.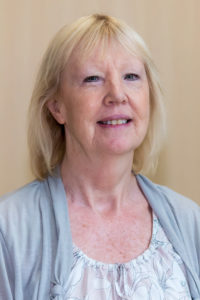 Mrs S Karkeek
Associate Governor

I have been a school governor for over thirty years and have been a National Leader of Governance for seven years.
I have had the privilege of working with young people, their families and the staff who teach and support them at all key stages of the education journey from Early Years to the end of Key Stage 5.
This oversight has helped me to understand the importance of good education and the vital role our schools play in preparing each young person for the next stage of their life journey.