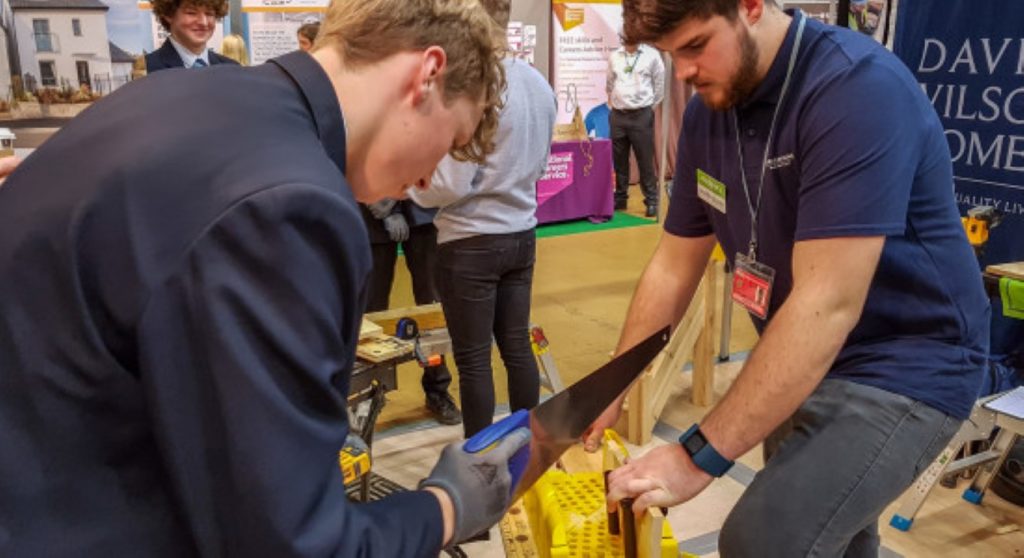 Fifty of our Year 10 students attended the Skills South West careers show at Plymouth Pavilions. The event, hosted by Prospects, is designed to help students to discover the different career options available to them and the routes to get there, as well as inspire and encourage them to explore new ideas and pathways to a brighter future.
There were all sorts of exhibitors from the British Forces and public service sector to education and apprenticeship providers. Students were given the opportunity to 'have a go' at a variety of different skills including brick laying, carpentry, operation simulation and even animal handling.
Newquay Tretherras student Keyon Pearce commented, 'I wasn't expecting it to be as good as it was', Callum Spencer added, 'I was surprised at how heavy all the army kit was!' All the students seemed to enjoy the day and get something out of it.
Ms Jeffery, Careers Coordinator at Newquay Tretherras explained, 'These sorts of events are so important to encourage students to think about possible career paths that they may not have considered before. It also gives them the opportunity to ask questions and get advice from people who are actually in that job, or doing that apprenticeship, which is invaluable'.