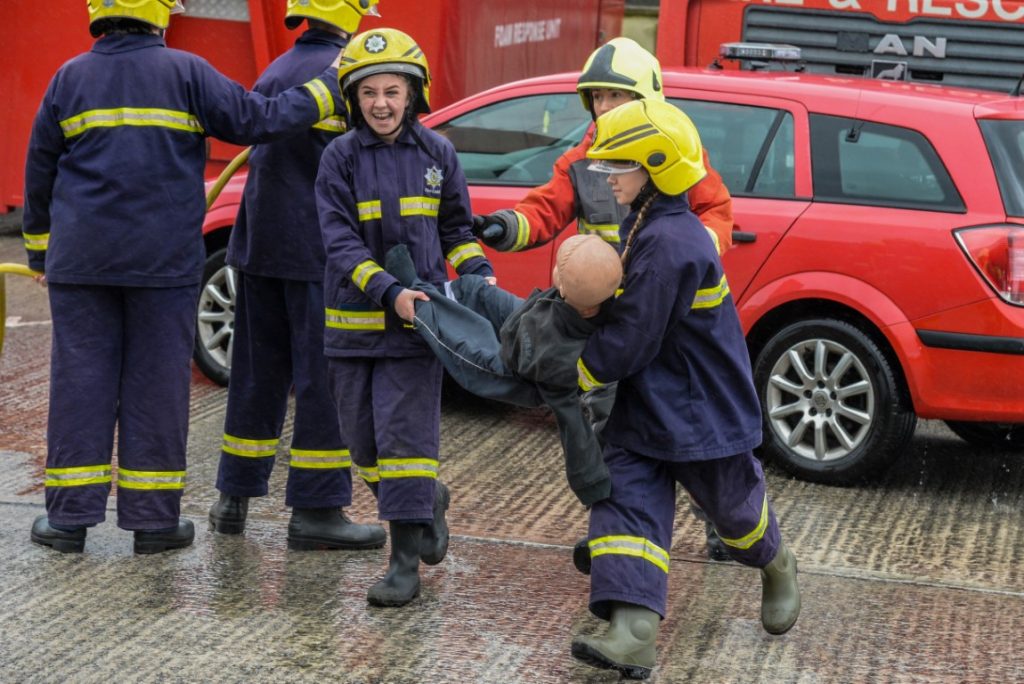 Newquay Tretherras students completed their Phoenix Service course on 27th April at Newquay Fire Station.
Held in front of Deputy Mayor of Newquay, Cllr A Hannan, Newquay Tretherras staff, family and friends, the group showcased firefighting techniques that including hose running, AV rescue and first aid.
The course, run by the external service of Cornwall Fire and Rescue Service, utilises fire service training and activities to achieve positive goals, improve teamwork and work on 'soft' one to one communication skills.
Newquay Tretherras and the Phoenix Service have been work in partnership for the last 5 years to encourage students to achieve their full potential.
Senior Phoenix Instructor Ian Laurie commented; "We are proud of the achievements the Newquay Tretherras students have made during this course. With a little bit of mentoring and opportunity to develop outside of school, these students have been able to develop, work on their team and personal soft skills which will support their future employment prospects. We have worked with Newquay Tretherras for the past 5 years and look forward to collaborating again in the future to provide young people with skills they will need for their futures."
All the students passed out from the course and were presented with certificates and caps to mark their achievement.
Mr Chris Gard, project coordinator for the school said, "With the help from the Phoenix Team, the skills the Newquay Tretherras students have worked on this week has really helped them develop as individuals. We are really proud of what they have achieved."