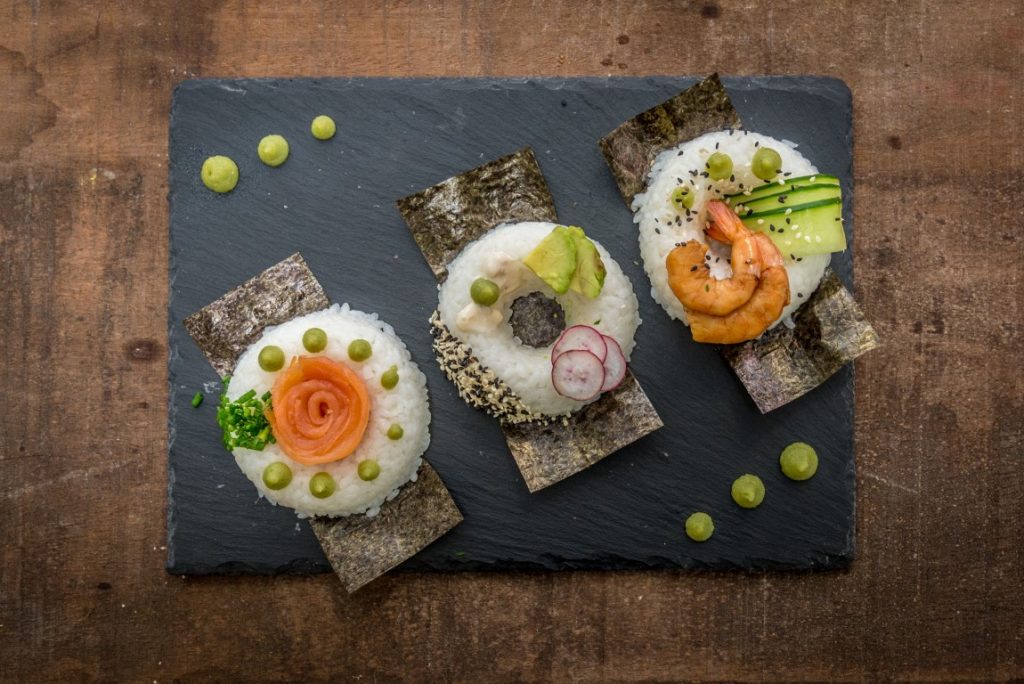 After several weeks of heats and two hard fought semi-finals, May the 16th finally saw the grand final of the 2018 NT Chef competition, with students competing for the coveted title of NT Chef Champion.
For the final of the competition, students were tasked with preparing two dishes of their choosing in an hour and a half, and were allowed to bring along a friend to assist them with their work.
The judging panel this year consisted of Miss Davidson, Miss Halford, Mr Wharton, Mr Preston, and Daniel Hyams – Sous Chef at The Headland Hotel in Newquay, presenting quite a formidable panel for students to impress.
Skye Beal from Year 8 impressed the judges with her Pork Tacos with a Fresh and Summery Salad, followed by Chocolate Orange Biscuits. The judges commented on how fresh and light her salad was, and the flavour which she had managed to get into her biscuits for pudding!
Maisie Farmer from Year 7 prepared Balsamic Glazed Pizza, followed by a Prawn Cocktail for a "retro twist". All the judges enjoyed the dishes she produced, and make specific comment about how impressed they had been by her Marie-Rose sauce which she had created herself.
Natasha McCormack, also from Year 7 also impressed the judges with her Salmon and Vegetables main, followed by her Cheesecake Dessert for pudding. The judges commented on her salmon and how well she had cooked it, and how fresh and 'zingy' her cheesecake was for pudding – the perfect finish to the dishes she had put up.
Lowenna Whitehead from Year 10 once again impressed with her knowledge of oriental cookery and food preparation, producing Donut Sushi for her main (Miss Halford and Miss Davidson were fans of the Wasabi) and Mirror Glaze Cakes for pudding. Despite facing some setbacks throughout her preparation, Lowenna stuck to her plan and got her dishes up for judging, demonstrating an excellent level of resilience in the process.
Will Nicholls from Year 11 went for the comfort food card, producing a Chicken and Sausage Jambalaya for main course, and finishing his dishes with a Lemon Meringue Pie. The judges commented on the flavour which he had managed to get into his Jambalaya and the combination of ingredients, as well as how he faced setbacks during the cooking process but persevered to get his dishes up.
Even Moran from Year 8 finished off the line up for the final, producing Stuffed Chicken with Potato Salad for her main, and following with an Eton Mess for pudding. Both her dishes were well received by the judges, all of whom commented on how well her chicken was cooked, and how much flavour the mushroom stuffing she created had added to the chicken itself.
Overall there were some fantastic dishes put up this year but there had to be a winner – and this year the judges chose Lowenna Whitehead as their overall winner of the completion, making her the first ever double winner in NT Chef history.
Competition organiser, Mr Nicholls, said "This year has been a great competition, not only for the standard of food which the students have produced, but for the approach which all of the students have taken towards the competition – sharing ingredients and ideas in a friendly but competitive environment, I've been impressed by every single student who took part. Many thanks to all of the students, the staff who have judged the competition, and Daniel from The Headland for taking the time to come across and judge, as well as The Headland Hotel for their support for the competition.