What is National Careers Week?
National Careers Week promotes careers guidance across the UK. This year's event is taking place 1-6 March 2021.
Nick Newman came up with the idea for National Careers Week in 2010, after a conversation about how to help students make effective choices about their future career. The first NCW was born the following year "with just a handful of schools," he remembers.
Now, as #NCW2021 approaches, National Careers Week is a fantastic celebration of all things careers guidance, which aims to support young people leaving education and moving on to employment.
BBC Bitesize @ National Careers Week
BBC Bitesize has partnered with NCW for the first ever fully virtual careers week.
As well as taking part in NCW's virtual careers fair all week, there will be a Bitesize Careers takeover on Friday 5th March, with a dedicated suite of content to show you all the great content we have on offer. From jobs inspiration and skills for work, to CVs, cover letters and interviews, check out our taster film below for an idea of what you can expect.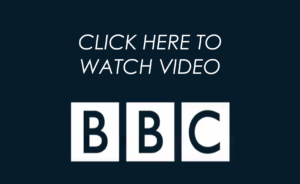 There will also be content from people working at the BBC about what their roles involve and how they got a foot in the door in the media industry.
Keep an eye on the Bitesize Careers page and the National Careers Week website for more information.