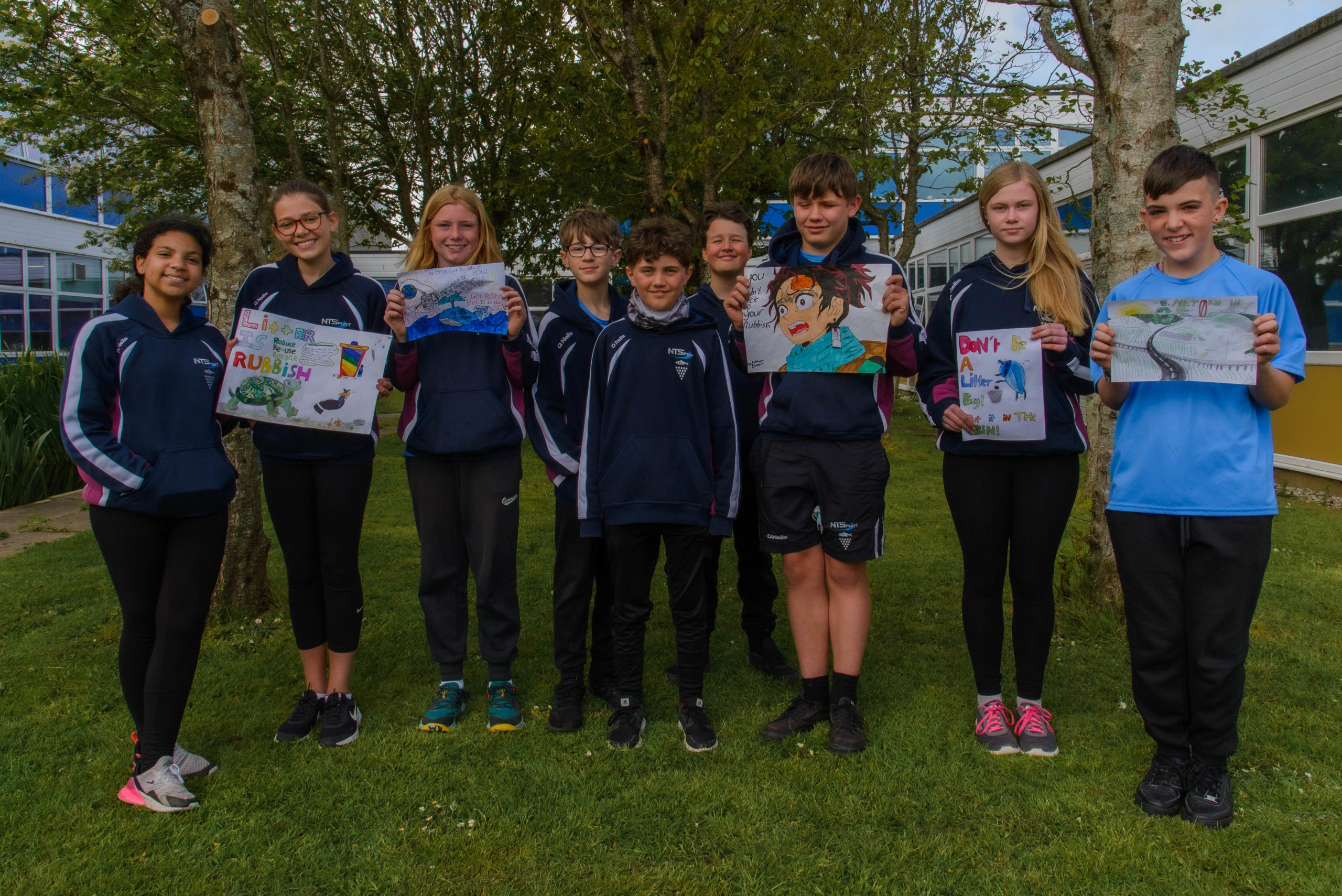 Environmentally conscious Callum Shine launched an anti-litter poster campaign to promote picking up litter in his school.
The Year 7 Newquay Tretherras student approached his Head of Year, Miss Barber, with the idea and asked if it could be promoted in assemblies.
Several of Callum's peers joined in and designed posters that aim to encourage young people to pick up their litter.
Head of Year 7, Miss Barber commented 'Callum has shown incredible independence and commitment to get his environmental message out there. It's something he is passionate about and believes more should be done about it.'
Selected poster entries will now go forward to be made into large scale posters which will be displayed around the school.