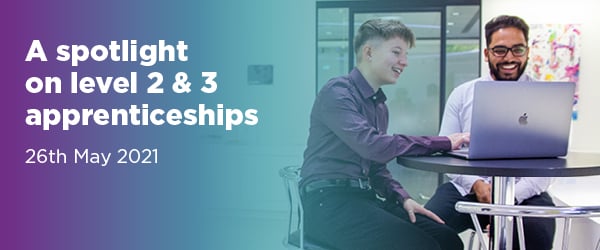 Hello
There is just 1 week to go until we host 'A spotlight on level 2 & 3 apprenticeships' webinar on the 26th May at 2:00 – 2:45pm.
As a reminder, this webinar will explore how students can apply for apprenticeships, which employers they can work for and will also include a panel session from apprentices at Aldi, Direct Line Group, FCA, Lloyds Banking Group, & Virgin Media!
Please register below and also forward this email on to your students, teachers and colleagues.
See you there!
The RateMyApprenticeship team.