Fistral beach showcased a top weekend of surfing in the Rip Curl Gromsearch Surf Competition, where ten Newquay Tretherras students took part.
The competition is exclusively for young surfers, boys and girls, under the age of 16 that aim to uncover future surfing stars.
There were some fantastic results for the Tretherras students. Amongst them student Lauren Sandland was 2nd in the U16 girls and Gabe Llewellyn came 3rd in the U16 boy's category.
In the U14 boys, Lukas Skinner won 1st place, Reen Bowden-Inoue won 3rd, and Fynn Gillespie won 4th place. Willow Smith came 3rd place in the U12 girls.
Congratulations to all the Newquay Tretherras students who took part.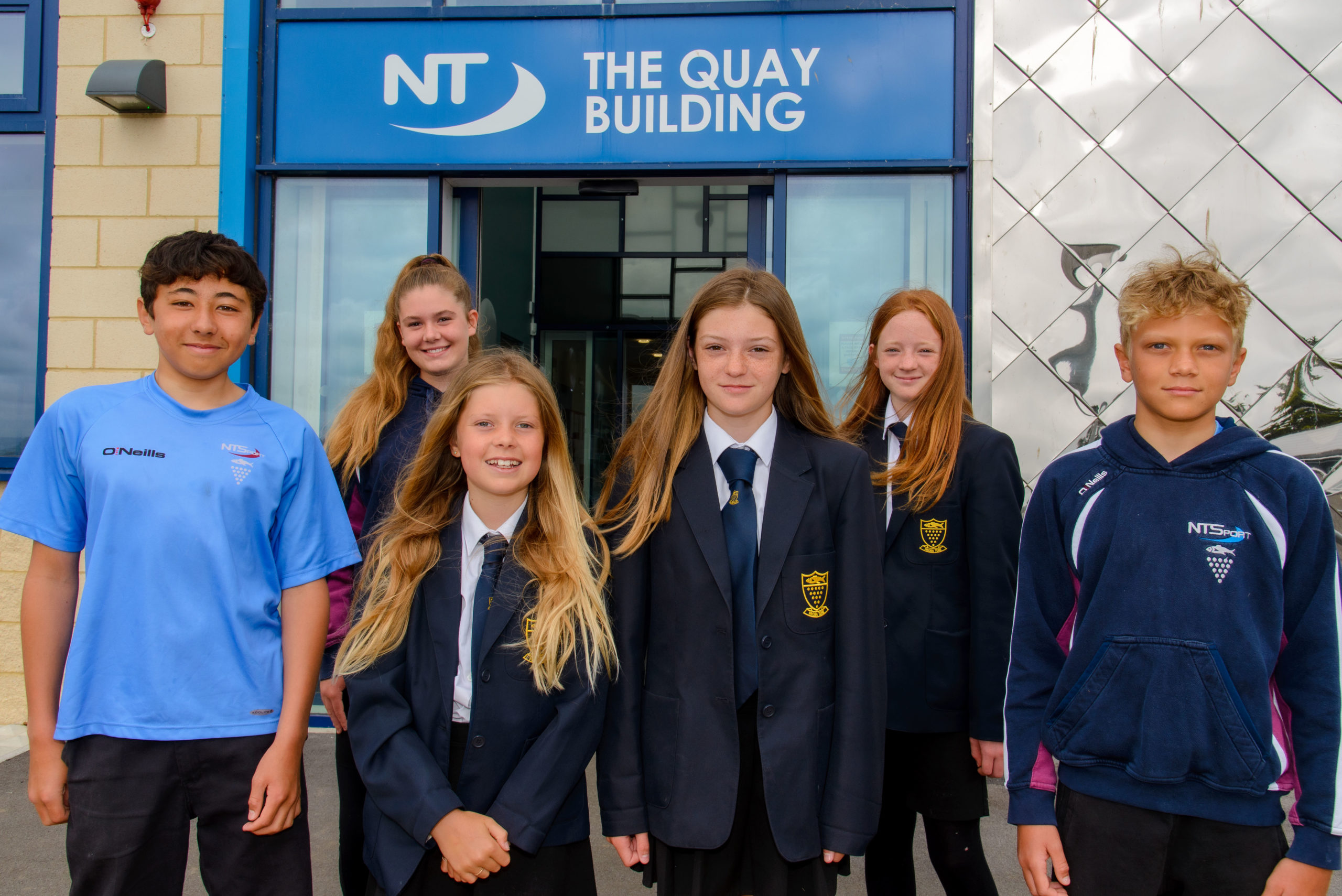 In Photo:
Reen Bowden-Inoue (3rd place – U14 boys)
Lilly Issberner
Isla Coombes
Daisy Flynn
Willow Smith (3rd place – U12 girls)
Heath Gillespie